---
DAY 1:
Harold W. Becker
Harold W. Becker is dedicated to assisting others with his powerful and insightful understandings of love and life. He is the author of several books including; Internal Power: Seven Doorways to Self Discovery, Unconditional Love – An Unlimited Way of Being, and Unconditional Love Is.... He holds an MBA from the University of Tampa and, since 1990, has devoted his energy to raising the awareness of individuals, communities and humanity through his consulting company, Internal Insights. In 2000, he founded and is President of The Love Foundation Inc., an internationally active nonprofit organization with the vision of "inspiring people to love unconditionally." He also founded Global Love Day, held annually on May 1 st as a celebration of our humanity.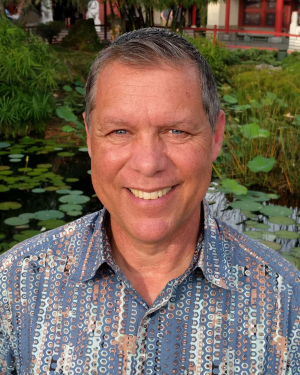 DAY 2:
Araya AnRa
Araya AnRa is a certified Psychic, Medium, Angel Channel and Energy Healer by the American Federation of Certified Psychics and Mediums and a certified Reflexology Practitioner through the Universal College of Reflexology. She is also the author of The Dragon Within and known as The Dragon Lady to many, as she has a unique relationship with the Dragons that allows her to guide others who experience the Dragons to wake up to their own Dragon Self. Araya began her spiritual journey after spending 10 days learning the art of meditation at a Buddhist monastery in Southern Thailand. In 2007, Araya had a monumental shift and turning point in her journey with the activation of her connection to her DragonHeart Self. That fall she was able to bring through a tremendous guidebook to work with the dragons - The Dragon Within.
DAY 3:
Aaron Kleinerman

Aaron Kleinerman is a Transformational Sex and Relationship Coach, Facilitator & Speaker. He has learned from the great masters in the field of sexuality and transformation, including earning a master's degree in spiritual psychology. Aaron went from being a licensed captain navigating ships to a sexual behavior and movement specialist navigating souls. His workshops, retreats, sessions and speeches help humans integrate body movement, psychology, sexuality and spirituality. He speaks and teaches honestly and transparently so that others can unlock the real reason for their human existence. Aaron has dedicated his life to helping people awaken to love and remember their soul's unique gift.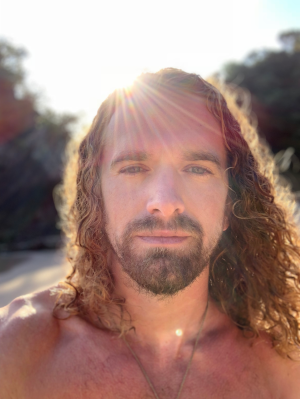 DAY 4:
Maya Boston

Maya is an international Light Language Channel, Speaker and Teacher in practice for over 13 years. Her work is focused on opening the heart and mind of humanity through sound, by using frequencies to change each listener's brainwaves, which touches their deepest parts, and assists with overcoming long held blocks, simultaneously creating a space into which the listener can expand into. During her Gong Sound Bath sessions, Maya channels Light Language and translates it into sound, harmonizing her three gongs to create a multi-dimensional soundscape.
DAY 5:
Mark Romero

A former top-consultant to NASA discovered that Mark's music contained energetic qualities that heal the body, mind and spirit. Out of this discovery emerged a revolutionary Sound Technology that is helping people restore harmony to their health, breakthrough barriers and challenges and unlock their potential. His music has supported thousands of people around the world experience instantaneous healings and he is recognized as a leader in the field of transformation through music and sound. Information on his music can be found at www.MarkRomeroMusic.com.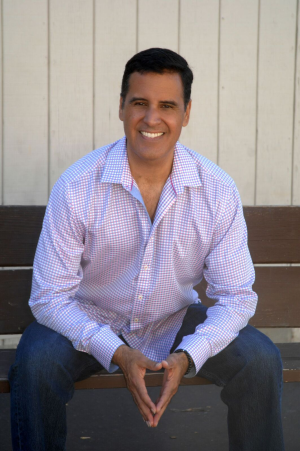 DAY 6:
Samantha Fe

Psychic Medium Samantha Fe is an internationally known psychic, ranked Top 5 Female Psychic and Medium in the US as well as Top 3 Angel Channeler and Communicator. She is the creator and founder of the Earth Angels Program, her year-long training course teaching psychics, emapths, and healers how to grow their client based business into a life-long sustainable career for themselves. Her true mission is to train revolutionaries with an insatiable desire to create and invoke massive change on this planet.
DAY 7:
Julie Umpleby

A futurist, scientist, mystic, spiritual guide and alchemist, she works multidimensionally to bring you into deeper alignment with your soul essence. The founder of Diamond Light World, Julie is also an international speaker & is regularly invited to speak alongside many leaders of the transformation age. She is also a practitioner and teacher of The Diamond Light Grid Alignment, Diamond Reiki, Colour Therapy, Timelock Bodywork, and Metaphysical healing. In all of her work, she bridges science and metaphysical to create a deep understanding of the soul journey we are each undertaking and shares her deep wisdom through multi-layered energetic processes to support your healing and expansion.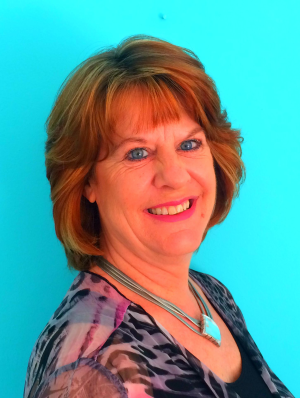 DAY 8:
Jenny Schiltz

Jenny Schiltz is an intuitive guide and shamanic healer. She can communicate with guides, angels, and ascended masters to help you to know what needs to be done within to remember your soul and connect with your highest self. Her main role is to empower you to become the walking master that you have forgotten that you are. She has one on one healing sessions, energy calls and a Soul Illumination Mentoring Program. She is also trained in soul retrievals to help bring home all the parts of the soul that may have become lost due to the density of this incarnation.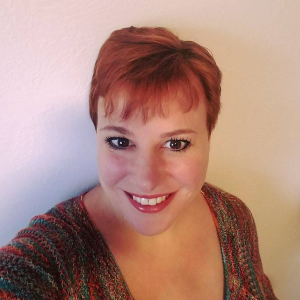 DAY 9:
Sara Landon

Sara Landon is a globally celebrated transformational leader, visionary entrepreneur, spiritual advisor and channel of The Council (an energetic presence of expanded awareness and higher-level consciousness offering a grander perspective of the human experience and The Wisdom to live one's highest potential). Together, Sara and The Council are fueling spiritual growth and personal transformation around the world by guiding people to answer the profound questions: *Who am I? *Why am I here? *What is my life's purpose and how do I live it?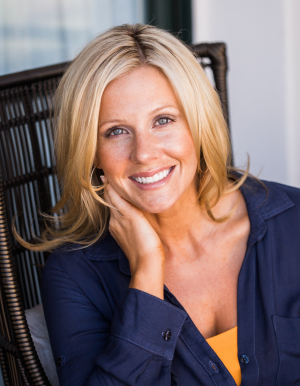 DAY 10:
Anaiya Sophia

Anaiya Sophia is an independent mystic of an almost forgotten faith, author and a teacher of Kundalini Yoga. She carries an Oral Transmission that stirs the remembrance of the Sophia, Isis, Magdalene lineage. Her books include: Open your Heart with Kundalini Yoga (Harper Collins, 2002), Sacred Sexual Union (Inner Traditions, 2013), The Rose Knight (Lulu, 2014), Fierce Feminine Rising (Inner Traditions, January 2020).
DAY 11:
Tina & Billy

Tina and Billy are Soul Connectors, Heart Openers, Light Bearers and Love Activators! They travel the world channeling and teaching to help you connect with your personal team of Angels and Guides to empower you and activate your own intuition. Their classes, online programs and personal sessions are led by Spirit and the Angelic and Celestial realms. They help you balance the masculine and feminine energies within, heal from your past, align with your soul, and remember who you are so you can awaken to and live your passion and purpose.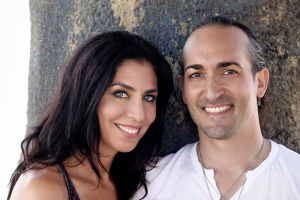 DAY 12:
Vandana Atara Aura

Vandana was gifted her name by Mother Amma (an enlightened living master & saint from India) who embodies the divine feminine frequencies of divine Mother who blesses the world with the purest states of Turya Consciousness, Compassion, Grace & Unconditional Love. She is a Divine Channel, Soothesayer, Soul Guide & The Creator Of Vandana Light Healing. She's a multi-dimensional soul guide, master healer, akashic reader & divine channel for the divine healing intervention team, solar angels & the ascended beings of pure light.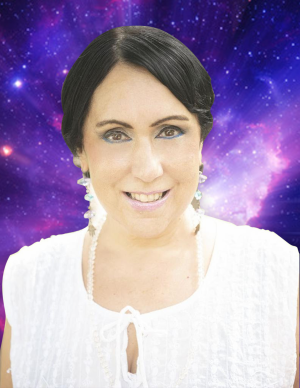 DAY 13:
Stewart Pearce

Legendary Master of Voice, Voice Alchemist & Angelic Emissary – STEWART PEARCE was the Head of Voice at the Webber Douglas Academy London from 1980-1997, helped pioneer Shakespeare's Globe Theatre between 1997-2010, and has coached luminaries such as Eddie Redmayne, Matthew Goode, Hugh Bonneville, Mark Rylance, Margaret Thatcher, Mo Mowlem, Benazir Bhutto, Diana Princess of Wales, and the LONDON 2012 OLYMPIC Bid, to name just a few. Also, being an Angelic Emissary for over thirty years Stewart has published "Angels and the Keys to Paradise", "The Angels of Atlantis" Book & Oracle, the "Angelic Heart Sigils Oracle", "The Hearts Note" and "The Alchemy of Voice", alongside several award-winning recordings, such as the "Angels of Atlantis Soul Calls". Stewart's next publication will be DIANA: THE VOICE OF CHANGE.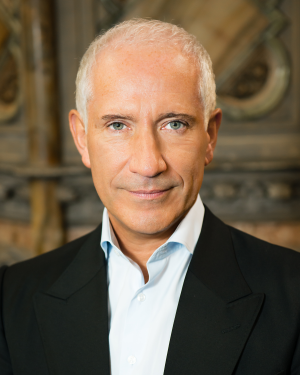 DAY 14:
Lilly Wong
Lilly is the creator of the Lilithgram©, Horusgram©, Dragonsgram© & the Soul Travel Agency TM She supports visionaries around the world getting in touch with the center of the Universe, facilitating the constant upgrade of their iSelf and the emergence of the New Human within. Lilly believes that in order to achieve a new collective state of consciousness within a New Humanity, it is necessary to enhance our individual iSelf enabling us to set higher [i]Intentions in the Universal iField. In her early 30's, she appeared to "have it all" – love, marriage and a "successful" career. Yet a panic attack woke her to the realization that something profound was missing from her life: her own True Self... her iSelf.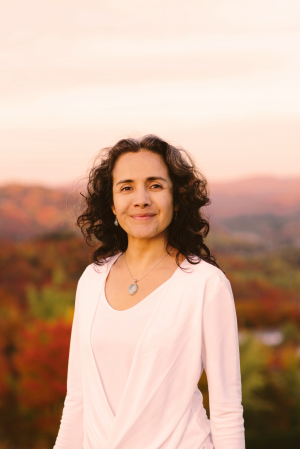 DAY 15:
Robert Coxon
Although Robert had been studying and composing music for many years, it was after taking the Silva Mind Control course that he realized how powerful sound could be in relaxing the body and opening the consciousness. He then decided to write his first album. Cristal Silence quickly became a major hit throughout Canada, staying on top of the charts for many years. This was the beginning of his continuing phenomenal success as composer and solo artist. For the last 32 years he has performed only his original compositions in concert. Robert has been nominated four times for the prestigious "Felix" award (French Canada equivalent to the Grammy), and became Canada's best-selling New Age artist.
DAY 16:
Gaetano Vivo
Healer, speaker and author, Italian born Gaetano Vivo works in the UK, Italy, US and more recently Asia. As well as being a fully-qualified and advanced practitioner of Reiki, he is a member of the Complementary Medical Association of Great Britain, the International Council of Holistic Therapies, the International Association of Reiki Professionals, and a member of the Noetic Association of America.
DAY 17:
Angela Hartfield
Angela Hartfield is a psychic medium, internationally renowned spiritual intuitive reader/healer and teacher.  Her angelic assistance focuses on the empowerment technique of helping individuals learn how to get assistance and guidance from the angels, the higher self, and the universe. She has been communicating with the spiritual realm since an angelic encounter at the age of 4. She facilitates a certification program in Tokyo, the Angelic Channeler Couse (ACC) along with other modalities including mediumship and Healing Touch, as well as other workshops in her home state of Hawaii, including a retreat on Hawaiian Healing Journeys.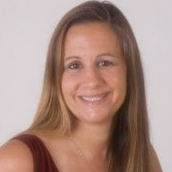 DAY 18:
Rosa Puerto
Rosa Puerto is a psychotherapist, art therapist, sound healer, energy healer, writer & artist, author in 2010 of a sound healing book+ DVD, soon to be released in English too, and has also produced 4 albums (universal Mother, Soul's Journey, Meditations for your soul and Crystal Music) As an Angelic Creative Channel, she created 222 angelic codes (Codex of Light )to work on the physical, mental, emotional and energetic bodies. Her current work combines techniques of energy work, along with her experience over 20 years teaching using sound as a means of personal transformation and is supporting this with techniques of psychodrama, gestalt, art-therapy, and guided meditations that combine vocal work with creativity. Her creative spirit and her deep intuition is to help you in these changing times.
DAY 19:

Ariella Indigo
Ariella Indigo is an Ascension Guide who helps ascending Super Humans to activate their Super Powers & create a Supernatural impact in the world. As an Initiator & Alchemist, she helps soul-responsible, driven, spiritual people who are here on big missions to transition into living lives full of Purpose, Passion, Connection, Service & Abundance.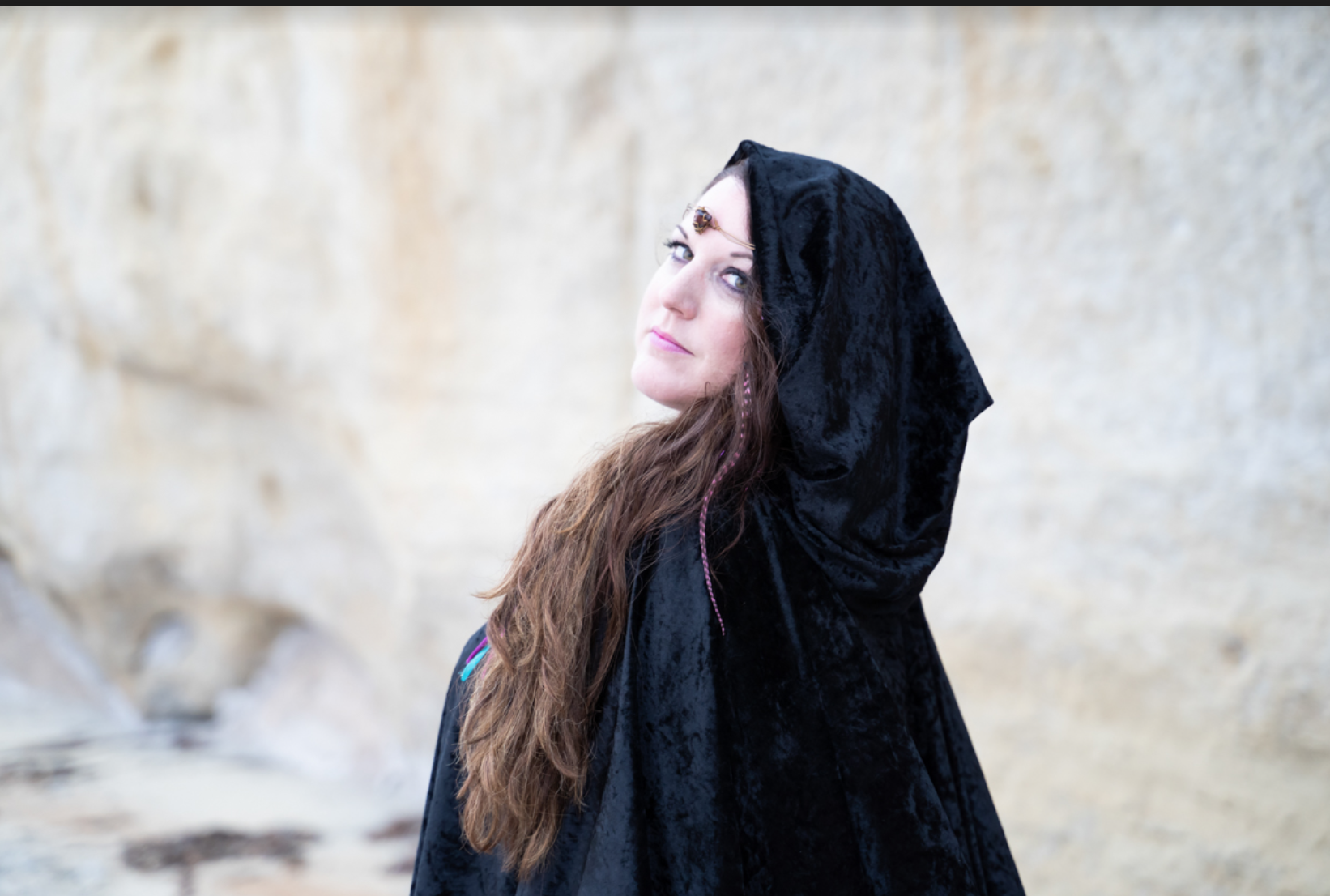 DAY 20:
Elizabeth Wood

Considered a world-class seer, Elizabeth Wood works on the cutting edge of remote viewing, quantum healing and quantum anthropology. With her lifelong ability to see into all dimensions and work with the quantum and spiritual realms, her remote viewing and healing work has helped people all over the world. Called "Living Library, Oracle and Way-Shower", Elizabeth has spent her whole life studying ancient and modern medicine, anthropological theory, quantum physics and futurism. She has two science degrees, including a Masters in Applied Anthropology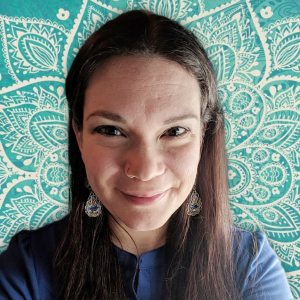 DAY 21:
Daniel Scranton

Daniel Scranton is a verbal channel, spiritual teacher, and sound healer. He has been channeling the 12th dimensional non-physical collective known as The Creators since theFall of 2010. In the time that has elapsed since then, a wide array of other guides and collectives have spoken through him. Some of those include: Archangel Michael,Archangel Gabriel, Quan Yin, Yeshua, The Hathors, The Pleiadian High Council of Seven, and The Arcturian Council. He also discovered an ability to channel healing tones and overtones, and he channels them with every verbal transmission of energy he delivers. 
DAY 22:
Rebecca Baldwin
As a natural Clairvoyant, Medium and Empath, her work is always spirit-guided and divinely channeled. Rebecca received an energy activation and a download of the Akashic records, which allows her to access the records of our past incarnations, soul contracts, karmic debt and more. It gives then a wider perspective of the soul's many incarnations. A heart-centered, light-worker Rebecca journeys into the spirit realms for messages, inspiration and guidance. She often collaborates with luminous beings to clear, heal, uplift, and balance her client's energies who report profound transformation, healing and clarity as a result their work with Rebecca.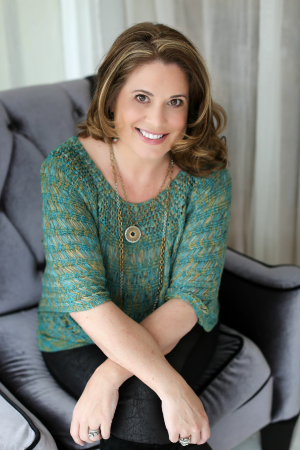 DAY 23:
Jeilene Tracey
Jeilene Tracey is a Vibrational Geneticist who channels light-coded sound vibrations to create shifts in the energetic, emotional and physical elements of the body. Working with multi dimensional light beings, she harmonizes the physical DNA to its crystalline counterpart, amplifying its resonance and bringing the body into coherence and alignment with its highest potential.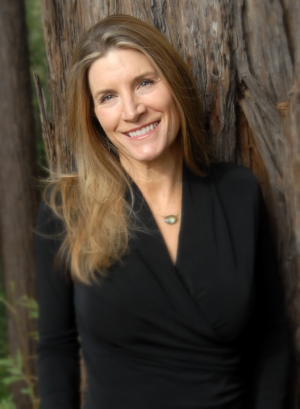 DAY 24:
Loretta Brown
Loretta Brown is an internationally recognized Radio Talk Show Host, Spiritual Teacher, IntuitiveChannel, Healing Musician, Dragon Heart, and Owner of Reiki Oasis located in the greater Seattle, WA, USA area. Loretta has the unique ability to see, hear and communicate with Beings of Light that are often called by names such as Angels, Spirit Guides, Gods and Goddesses, ETs, Dimensional Beings, Ascended Masters, Dragons, Intergalactic Council, Interplanetary Beings, Crystal Beings of Light and so forth.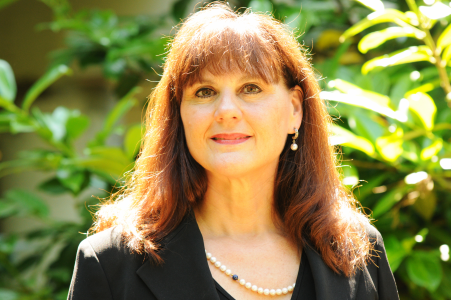 DAY 25:
Samavesha Gayatri Devi

The Divine Union Foundation Institute. Samavesha (Moksha) Gayatri Devi - Divine Destiny Activator. Holistic Lawyer for Your Soul. Akashic Intuitive. Archetypal Oracle. Shamanic Wisdom Keeper. Master Facilitator. Rites of Passage. She is a rare visionary with the holographic intelligence to see humanity's true potential in synergistic balance with our evolving planet. Through a lifetime of mystical experiences and extensive rigorous training, she has developed the extraordinary capacity to synthesize the original totality of any system (individual or collective) into cohesive wholeness.